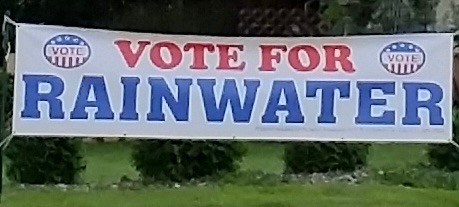 Why I'm Running for Minnesota's First Congressional District
I believe there are certain pivot points in history, and we are at one now. Our norms, and democracy itself, have been shaken, rattled, and dropped. This is a time for clarity and open-mindedness to address today's and tomorrow's issues, not a time for fear and bigotry.
I am not running against any individual. I am running against tyrants, dictators, and bullies - at home and abroad. Our nation is constantly changing, and we cannot turn back the clock and live in the 1920's. We need to embrace the fact that every individual citizen has worth and must be treated with equality.
I am an Eisenhower Republican. I don't exist anymore. I believe the country can be fiscally responsible while also being socially progressive. As a youngster, two of my heroes were Theodore Roosevelt and Dwight Eisenhower. I am confident they would not recognize today's Republican Party. As I grew older, I appreciated the work and values of people like Hubert Humphrey.
As our political landscape endures tremors and aftershocks of an era of darkness, I realized that I have much more in common with the Democratic Party. Much good can be accomplished, with and without government involvement, but someone needs to lead. I believe that the Democratic Party has people with those values.
The Republican mantra of "less government is good government" is hollow. Less government equals chaos, as we witnessed in the early days of the pandemic. More is achieved by citizen cooperation than by isolation. It is my hope to help mediate a better life for all Americans.